As the kids near the 2 year mark, trips away and family days out have definitely become a little harder to achieve and organise. However, we both feel it is also such an important time to create family memories and moments and be able to show them and allow them to experience different sights, surroundings, smells and even tastes. Their little brains are growing so rapidly and soaking everything up like sponges and watching them learn, laugh and explore is not only beneficial for them, but gives us so much pleasure.
Don't get us wrong, it isn't always as simple and easy as 'let's book a weekend away somewhere' and we sure as hell know that life and responsibilities can get in the way of that, but if and when possible, we say 'do it!' Whether a trip on the train into London, renting a canal boat for the day, a picnic, or a weekend away in the country, just that little quality family time can really help to re-boost and re-charge you all.
We were lucky enough to be welcomed into the beautiful Lucknam Park Hotel & Spa in Bath recently, set across acres of exquisite land, with stunning gardens and enchanting little courtyards, as well as a gorgeous
patch of land, filled with rows of perfectly symmetrical trees that looked like it had been taken from a scene out of 'Twilight
' and the ground was covered with
wild garlic flowers, that we were told were used for the hotel's cooking.
So here is our review of Lucknam Park Hotel & Spa and here are our

6 fave things

about the trip! This is something we will now be starting whenever we have a little getaway with the families and we hope you enjoy and that it comes in handy:
The Cottage: We
were given the opportunity to stay in their brand new, private country cottage 'Keepers Cottage,' which was perfect for families, as we were able to put the kids to bed (in their own hotel provided cot beds!) and relax and unwind in their gorgeous country style lounge. It had three perfectly sized bedrooms, all with ensuites, a great family style and size kitchen and quaint little gardens surrounding it.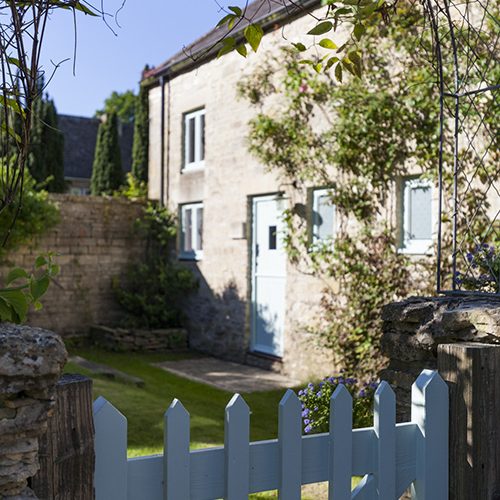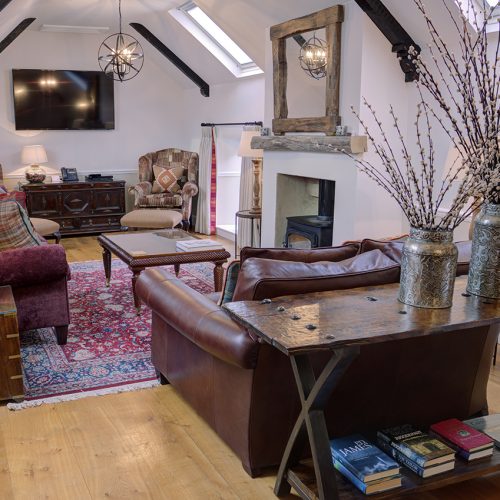 Kids Area: Next door to our cottage was another separate cottage called 'The Hideaway', created purely for children from tiny babies upwards, with rooms filled with toys and books and arts and crafts stations. We have never come across anything like this before in any hotel we have ever stayed at and it was probably the most exciting part of the whole trip!! (Wow, we really are parents). It was such a surprise bonus and the kids looked like their eyes were about to pop out their heads with excitement!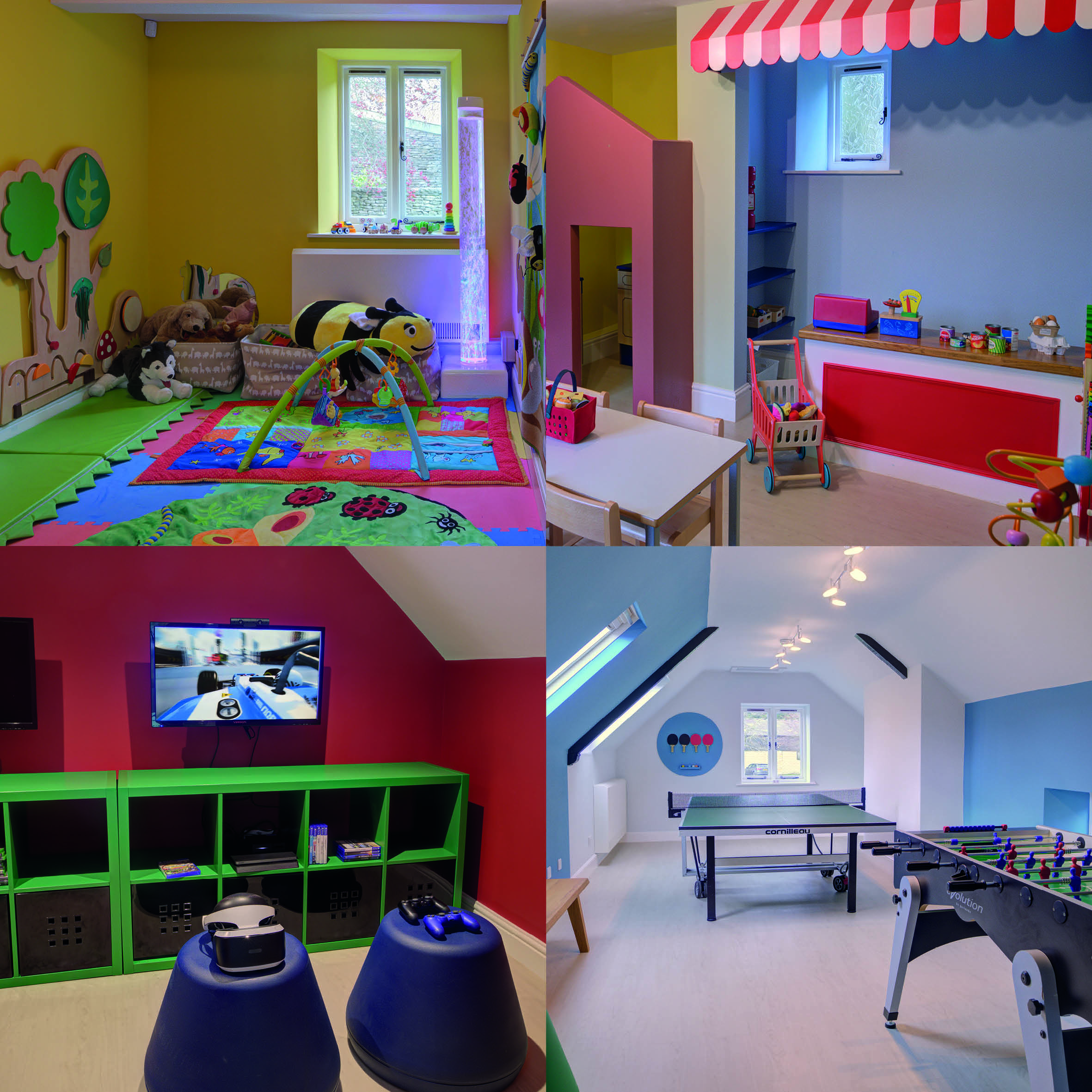 Stables:
Just around the corner from our cottage, was a stables with the most beautifully kept horses, where you were able to freely walk around and even organise a hack or riding lesson if you wished!
The Restaurant: The Hotel had generously organised an early dinner for us and the children in their Brasserie, with high chairs set up and ready, and pencil cases filled with crayons and sheets of paper, ready for them to draw away to their hearts content! The food was honestly delicious and the kid's menu was not only extensive, but you could tell it was all freshly made.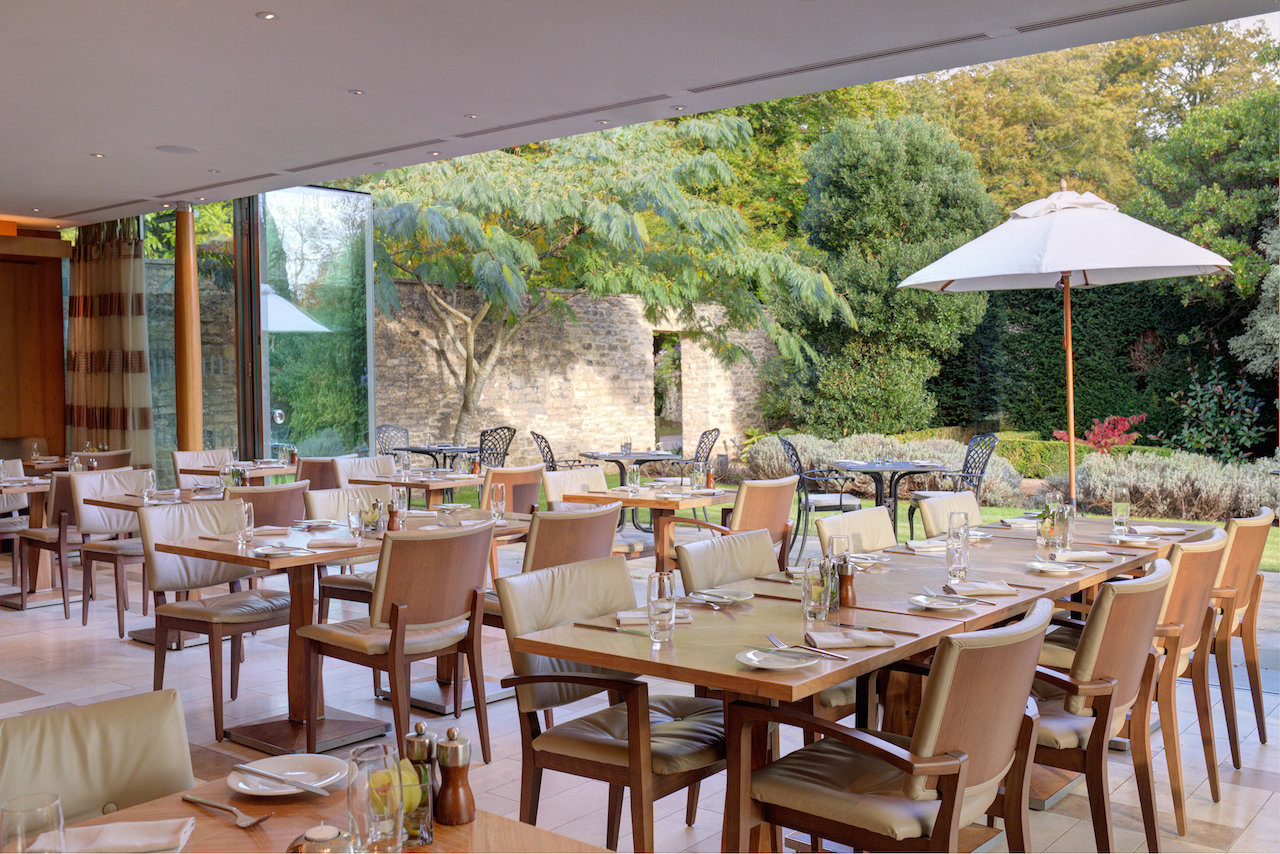 Breakfast Delivery: On the Saturday morning, we woke up to a breakfast delivery box,
filled with fresh eggs, sausages, croissants, bread, spreads, cereal and much more and spent the morning cooking up a tasty breakfast, whilst the kids enjoyed a bowl of coco pops (weekend treat) and scoffed down a whole croissant each! Just this little extra touch made the weekend even more special, and it was so lovely to all sit down together as families, and enjoy some quality time together.
Spa Facilities: That same morning, we visited the spa for a much needed massage, whilst the dads took Zack and Delilah swimming. The spa facilities were impeccable and it was fantastic that the pool was open to children between specific hours of the day. That way, whilst we had an hours time out, Adam and James were able to spend some quality alone time with the kids and from what we heard, they had the best time and weren't too happy to leave!
CONCLUSION:


We were truly blown away with the hotel and the service we received and
didn't expect it to be as child friendly as it was and
whilst it was extremely full on and 100 miles an hour with the kids, and catching up on sleep wasn't exactly the purpose of this trip, we had the most amazing 24 hours and felt like we had been away for days. It really does make such a massive difference when you separate yourself from the hectic routine of your day-to-day life whenever possible, and take a moment to stop, breathe and appreciate your surroundings and the opportunities to create special family bonding moments.
If you're planning on any special trips away, we highly recommend Lucknam Park. Yes, it is on the slightly pricier end, but if it's something exclusive you're after, we couldn't sing its praises enough!